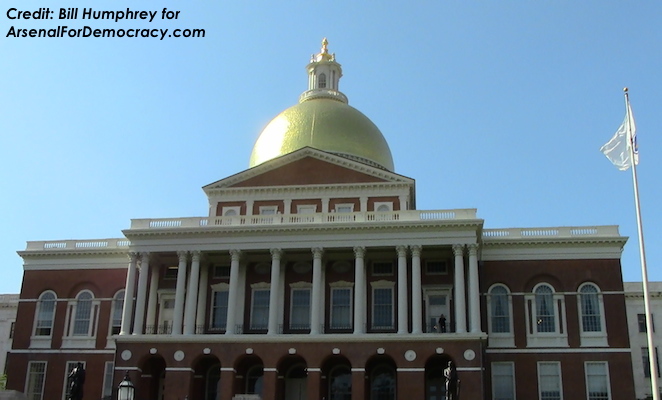 Last week the State Senate voted to restore much of the education funding to the Massachusetts State budget, including: $5.25 million to the University of Massachusetts, $217,000 for Quinsiggamond Community College, and, perhaps most importantly, $17.6 million in kindergarten grants. The House followed along the same lines.
By July 30, lawmakers had restored 60% of Governor Baker's $162 million budget cuts (via line-item veto) to the $38.1 billion Massachusetts budget originally sent to his desk. As to be expected in Massachusetts, a state consistently ranked as having one of the country's best public education systems, it was the cuts to education that drew the most attention and ire.
Senate President Stanley C. Rosenberg (D) spoke strongly about the need to keep funding for education:
"If we're serious about closing the income inequality gap, expanding educational opportunities for working families must be an important priority. By overriding the governor's ill-advised education vetoes, we're helping middle-class kids get the tools they will need to prosper in a demanding and competitive economy."

Governor Baker, who ran and won his seat as Governor as a moderate Republican in a deeply blue state, has been evasive when it comes to his true opinion of early childhood education. While running for governor, he insisted:
"We need to make sure there's a runway here between pre-k into strong elementary and middle school and high school education."

However, as a candidate, he refused to pledge to shrink the waiting list of 17,000 low-income students hoping to get a spot in a subsidized pre-kindergarten program.
As governor, Baker has frequently pointed to the cost of pre-Kindergarten programs, but vetoed a program to establish best practices for cost-control in pre-K programs. Baker also frequently sites a Brookings Institute study, which notes the disappearance of benefits of a pre-K program by the third grade if students are in under-preforming schools. This seems like a thin defense for cutting pre-K programs, but an important reason to figure out how to improve pre-K programs.
Governor Baker points out that the $17.6 million of kindergarten grants he planned to cut was part of a program originally intended to help school districts establish full-day kindergartens and with 90% of MA towns now providing full-day kindergarten, the grants no longer fulfill their original purpose. Many school leaders say their kindergarten programs rely on this funding and if it is to disappear, it should do so gradually, not all at once, leaving school districts in the lurch.
The cut of these kindergarten grants was overridden unanimously in both the House by a vote of 155-0 and the Senate by a vote of 38-0.
The truth is that Baker governs a state where 73% of residents support early childhood education and 53% would support raising taxes to support it. With polls like this one, it is easy to see that Baker's values may not match up with the state he is governing. It is hard to believe that short-sighted budget cuts like this one will not come back to haunt him.