Posted by Bill on behalf of the team.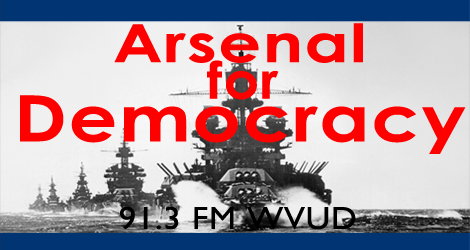 Topics: Presidential megadonors; Medicare turns 50; Nigeria asks US to close banking loopholes. People: Bill, Kelley. Produced: August 2nd, 2015.
Discussion Points:
– Presidential megadonors: Like ridiculously expensive racetrack betting and equally pointless.
– Medicare just turned 50: Are Democrats pushing Big Ideas in public policy these days?
– Nigeria's new president argues closing corruption loopholes in the West is more helpful than loans.
Episode 137 (51 min):
AFD 137
Related Links
– NYT: Million-Dollar Donors in the 2016 Presidential Race
– The Hill: President: ObamaCare finishes job started by Medicare, Medicaid
– NASI: Medicare's Efforts to Reduce Disparities
– AFD: Buhari: Anti-corruption help better than foreign aid, for Nigeria
Subscribe
RSS Feed: Arsenal for Democracy Feedburner
iTunes Store Link: "Arsenal for Democracy by Bill Humphrey"
And don't forget to check out The Digitized Ramblings of an 8-Bit Animal, the video blog of our announcer, Justin.
Podcast: Play in new window | Download
Subscribe: RSS