Arsenal Bolt: Quick updates on the news stories we're following.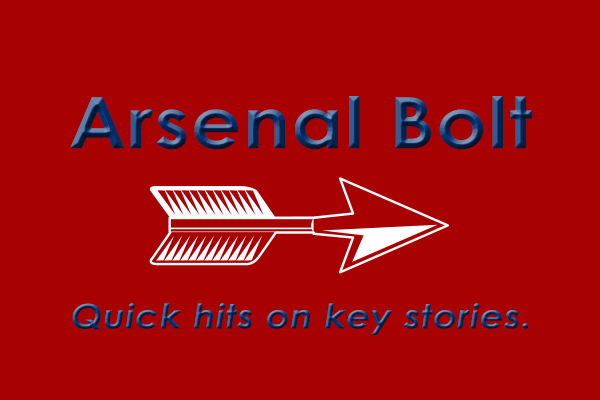 Jim Yong Kim, President of the World Bank, gave a speech in which he argued that corporate tax avoidance schemes are a type of corruption:
"Some companies use elaborate strategies to not pay taxes in countries in which they work, a form of corruption that hurts the poor," Kim said in a speech ahead of the World Bank and International Monetary Fund annual meetings next week in Lima, Peru. According to a recent United Nations report, tax evasion is costing an estimated $100 billion in lost public revenues in poor countries.

I'm pretty concerned about the lost revenues in rich countries too, which could also be used to help the poor.