Posted by Bill on behalf of the team.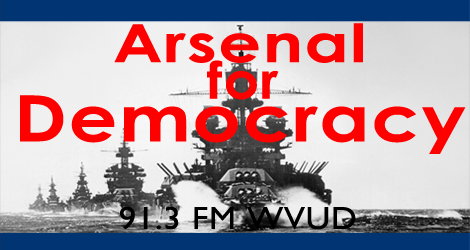 Guest: Heather R. Andrews. Topics: RushCard malfunctions harm vulnerable, low-income consumers; why the post office should offer some banking services; what we can learn from a 1945 speech by President Truman. People: Bill, Kelley. Produced: October 25th, 2015.
Episode 148 (48 min):
AFD 148
Discussion Points:
– Broken promises as a prepaid debit card pitched, with hip-hop cred, to poor consumers breaks down.
– Should the post office offer limited banking services for low-income people in the U.S.?
– In a Sept 1945 address to Congress, Pres. Truman outlined what the country must do after the war. What can we learn from that today?
Related Links
– Guest essay by Heather R. Andrews: "Russell Simmons' RushCard leaves vulnerable flat broke"
– AFD: "Should USPS be empowered again to offer banking services?"
– AFD: "13 of Truman's 21 policy points from 1945 are relevant today"
Subscribe
RSS Feed: Arsenal for Democracy Feedburner
iTunes Store Link: "Arsenal for Democracy by Bill Humphrey"
And don't forget to check out The Digitized Ramblings of an 8-Bit Animal, the video game blog of our announcer, Justin.
Podcast: Play in new window | Download
Subscribe: RSS