Posted by Bill on behalf of the team.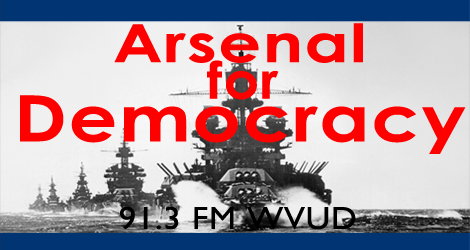 Topics: Big Ideas for Reforming American and Global Governance — Health Care Reform and Economic Orthodoxy. People: Bill, Kelley, Nate, Greg. Produced: November 8th, 2015.
Episode 150 (56 min):
AFD 150
Discussion Points:
– What's next in U.S. health reform?
– Are the orthodoxies of mid-century economics trapping us on 21st century problems?
Related Links
– Last week's episode on state single-payer campaigns
– AFD, July 2014: Wall Street wants to make money off "urgent care"
– Compare Your Country Health Care Spending
– "Kaiser Report finds state budget savings in some Medicaid expansion states"
– Washington Post: "US once again has most expensive, least effective health care system in survey"
– Naked Capitalism: "Wait: Maybe Europeans are as Rich as Americans"
Subscribe
RSS Feed: Arsenal for Democracy Feedburner
iTunes Store Link: "Arsenal for Democracy by Bill Humphrey"
And don't forget to check out The Digitized Ramblings of an 8-Bit Animal, the video game blog of our announcer, Justin.
Podcast: Play in new window | Download
Subscribe: RSS