Posted by Bill on behalf of the team.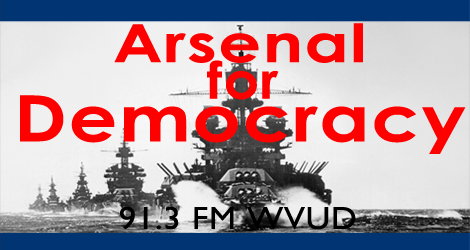 Topics: Paid maternity leave and federal school lunch programs. People: Bill, Rachel, and Greg. Produced: April 5th, 2017.
Episode 176 (51 min):
AFD 176
It's Radiothon 2017 at WVUD. Please donate online if you can. We don't get money from that, but our flagship station does, which keeps us on the air.
Soundcloud Excerpt:
Subscribe
RSS Feed: Arsenal for Democracy Feedburner
iTunes Store Link: "Arsenal for Democracy by Bill Humphrey"
Music by friend of the show @StuntBirdArmy.
Podcast: Play in new window | Download
Subscribe: RSS