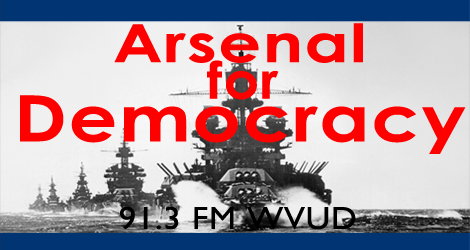 Topics: Trump's voter suppression commission; controversies in academia over far-right misuse of medieval history departments. People: Bill, Nate. Produced: Sept 24th, 2017.
Episode 197 (53 min):
AFD 197
Related links
– Complete list of links from Nate on these two topics (PDF)
Subscribe
RSS Feed: Arsenal for Democracy Feedburner
iTunes Store Link: "Arsenal for Democracy by Bill Humphrey"
Music by friend of the show @StuntBirdArmy.
Podcast: Play in new window | Download
Subscribe: RSS