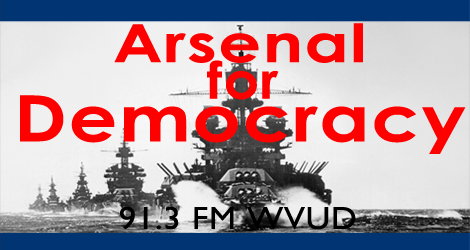 Topic: Gerrymandering in Pennsylvania and North Carolina. Guest interviews with author Adam Eichen, Rabbi Michael Pollack of March on Harrisburg, Paul Blest of Splinter News. Produced: March 1st, 2018.
Episode 216 (51 min):
AFD 215
Pennsylvania links
– March on Harrisburg
– "How We're Fighting to Save Democracy From Bribery and Gerrymandering, One State at a Time" | Alternet
– Previous AFD interview with Adam Eichen about the book.
North Carolina links
– The News and Observer (Raleigh): "Who will choose NC's judges – Voters? Lawmakers? The governor? New plans released."
– Scalawag Magazine: "The North Carolina GOP's campaign to rig the judiciary"
Subscribe
RSS Feed: Arsenal for Democracy Feedburner
iTunes Store Link: "Arsenal for Democracy by Bill Humphrey"
Stitcher Link: Arsenal for Democracy on Stitcher
Music by friend of the show Stunt Bird.
Podcast: Play in new window | Download
Subscribe: RSS