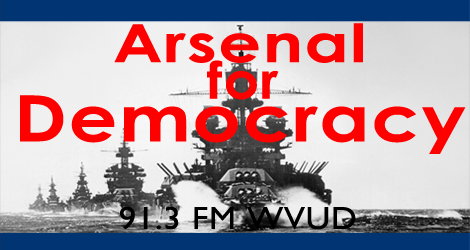 Topics: Demonstrations for gun control in Boston and Springfield at the Smith and Wesson factory; Historical radicalism in New England and what old-school anarchist labor organizing might teach us today. People: Bill, Nate. Produced: Mar 24th, 2018.
Episode 219 (54 min):
AFD 219
Related links
– AFD 219 Links and notes (PDF)
Pre-release clarification: The IWW was established in 1905. Late 19th century efforts along similar lines were of course not IWW, but undertaken by other organizers. I can't remember if I muddled it a bit while speaking off the cuff. -Bill
Subscribe
RSS Feed: Arsenal for Democracy Feedburner
iTunes Store Link: "Arsenal for Democracy by Bill Humphrey"
Stitcher Link: Arsenal for Democracy on Stitcher
Music by friend of the show Stunt Bird.
Podcast: Play in new window | Download
Subscribe: RSS