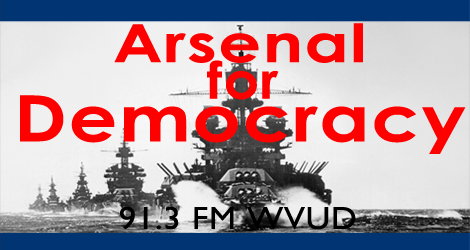 Half-Episode: Trump Administration interference with the 2020 US Census process; WVUD Radiothon 2018. People: Bill, Rachel, Nate. Produced: April 8th, 2018.
Episode 221 (26 min):
AFD 221
Related links
It's WVUD RADIOTHON (50th Anniversary) this week!
Subscribe
RSS Feed: Arsenal for Democracy Feedburner
iTunes Store Link: "Arsenal for Democracy by Bill Humphrey"
Stitcher Link: Arsenal for Democracy on Stitcher
Music by friend of the show Stunt Bird.
Podcast: Play in new window | Download
Subscribe: RSS