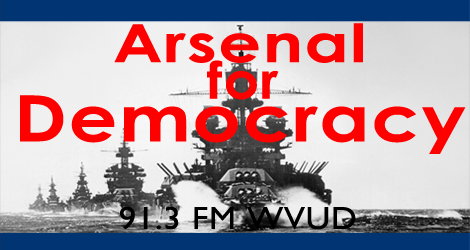 Topic: Lessons from the recent Massachusetts and Delaware primary elections. People: Bill, Jonathan Cohn, Paul Blest. Recorded: Sept 9th and 10th, 2018.
Episode 241 (34 min):
AFD 241
This version includes a longer discussion of Massachusetts than what we aired in Delaware.
Subscribe
RSS Feed: Arsenal for Democracy Feedburner
iTunes Store Link: "Arsenal for Democracy by Bill Humphrey"
Stitcher Link: Arsenal for Democracy on Stitcher
Music by friend of the show Stunt Bird.
Podcast: Play in new window | Download
Subscribe: RSS