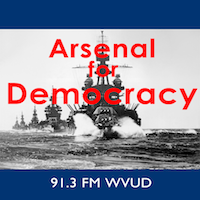 Latest Episode:
AFD 73 – Michael Sam, Uganda
New episode: Nate and Greg join Bill to discuss Michael Sam as well as Uganda's anti-gay push from US evangelicals.




Note: This is the full 43 minute version of this episode. The air version this week only included the first segment. We'll be returning to full-length episodes on air next week.
Related links:
Podcast: Play in new window | Download
Subscribe: RSS