Posted by Bill on behalf of the team.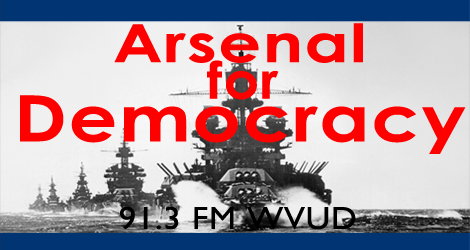 Topics: What broad lessons on direct democracy and foreign policy should be drawn from the Colombia peace deal referendum failure? People: Bill, Jonathan, Kelley, and Greg. Produced: Oct 10th, 2016.
Episode 155 (55 min):
AFD 155
Discussion Points:
– Why did Colombia's peace deal referendum fall apart?
– When is it appropriate to use direct democracy referenda and when is it better to use representatives to make decisions?
– When achieving justice and reaching peace are conflicting goals, which gets sacrificed?
Related links:
– The Nation: "Did Human Rights Watch Sabotage Colombia's Peace Agreement?"
– Chapo Trap House episode on Colombia
– July 2015 AFD report on Colombia negotiations
Subscribe
RSS Feed: Arsenal for Democracy Feedburner
iTunes Store Link: "Arsenal for Democracy by Bill Humphrey"
Podcast: Play in new window | Download
Subscribe: RSS