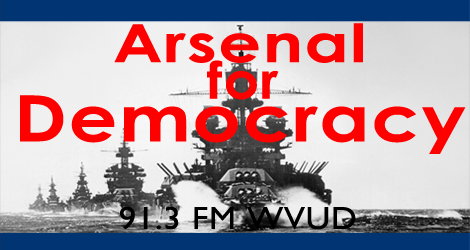 Topics: Washington NFL trademark, U.S. oil royalties for American Indians, Turkey and Iraqi Kurdistan, and US/Iran in Iraq. People: Bill and Nate.
Discussion Points:
– Continued U.S. oppression of American Indians
– Will Iraqi Kurdistan declare independence with Turkey's support?
– Should the US and Iran work together in Iraq?
Part 1 – Washington NFL trademark & American Indian policies:
Part 1 – Washington NFL – AFD 89
Part 2 – Turkey/Kurdistan:
Part 2 – Kurdistan – AFD 89
Part 3 – Iran in the Iraq Crisis:
Part 3 – Iraq – AFD 89
To get one file for the whole episode, we recommend using one of the subscribe links at the bottom of the post.
Related links
Segment 1
– Nate's AFD Essay: "Washingskins"
– Greg's AFD Essay: What took so long? Washington NFL team loses trademark for racial slur.
– DOI: Interior Considers Procedures to Reestablish a Government-to-Government Relationship with the Native Hawaiian Community
– DOI: Interior Announces Improved Valuation Method for Oil Produced on American Indian Lands
Segment 2
– AFD: Iraqi Kurdish PM calls for Sunni autonomy; Will Kurds leave Iraq?
Segment 3
– WSJ: Secret U.S. Plan to Aid Iraq Fizzled Amid Mutual Distrust
– AFD: Iran Supreme Leader not keen on working with US on ISIS
Subscribe
RSS Feed: Arsenal for Democracy Feedburner
iTunes Store Link: "Arsenal for Democracy by Bill Humphrey"
And don't forget to check out The Digitized Ramblings of an 8-Bit Animal, the video blog of our announcer, Justin.
Podcast: Play in new window | Download
Subscribe: RSS