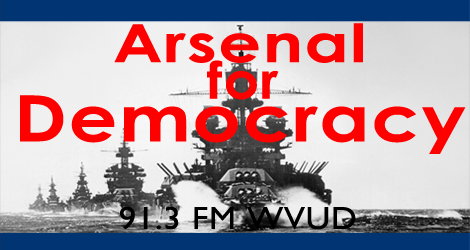 Guest Interview: Felix Biederman (@byyourlogic) discusses his investigative reporting for Deadspin on social media in Saudi Arabia, as well as the broader geopolitical future of the Gulf's biggest kingdom and the US-Saudi alliance. Produced: Jan 15th, 2017.
Episode 166 (54 min):
AFD 166
Discussion Points:
– For marginalized people, is Silicon Valley tech a liberator from or enforcer of the status quo in Saudi Arabia? Can US consultants really modernize the kingdom?
– What is going on with Saudi Arabia's war in Yemen – and US media coverage of it?
– Would a US alliance with Iran be preferable to the current alliance with Saudi Arabia?
– Is it possible to safely disentangle US-Saudi ties without blowback and catastrophic meltdown?
Articles referenced:
– Deadspin: "Your App Isn't Helping The People Of Saudi Arabia"
– Al Jazeera: "Saudi Arabia and the US: More military misfires"
– The Globalist: "Does Saudi Arabia Want to Break Up Yemen?"
Subscribe
RSS Feed: Arsenal for Democracy Feedburner
iTunes Store Link: "Arsenal for Democracy by Bill Humphrey"
XML Feed: Arsenal For Democracy
Music by friend of the show @StuntBirdArmy.
Podcast: Play in new window | Download
Subscribe: RSS