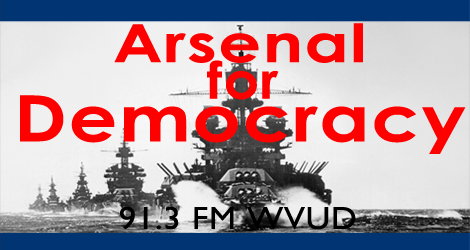 Topics: Torture Report, CRomnibus spending package, video game review – This War of Mine. People: Bill, Nate. Produced: December 15th, 2014.
Discussion Points:
– Torture Report: Why US actions after 9/11 are symptomatic of a wider unresolved White Supremacy in American policymaking and society — and why torture and drones are the logical extension of daily police brutality and accidental shootings.
– CRomnibus Spending Package: Should Democrats and President Obama have stood more firmly on principle against the new funding measure even at the cost of a shutdown?
– Political Pop Culture: Nate reviews "This War of Mine," a survival game set in the Siege of Sarajevo
Episode 111 (53 min)
AFD 111
Related links
Segment 1
– Boston Globe: 20 key findings of Senate's CIA torture report
– Arsenal For Democracy coverage of the 2014 Torture Report
– Arsenal For Democracy archive coverage of the 2009 Torture Memos
Segment 2
– AFD: The Terrible CRomnibus
– NYT Dealbook: Wall Street Seeks to Tuck Dodd-Frank Changes in Budget Bill
– Huffington Post:The Levee Breaks: Democrats Rage Against Obama Over Wall Street Giveaway
– AFD: US prepares to give sacred Native land to Australian mining firm
– AP: Federal budget would raise limits on big donors in campaign finance
Segment 3
– AFD Review by Nate: My War
– Steam: "This War of Mine"
Subscribe
RSS Feed: Arsenal for Democracy Feedburner
iTunes Store Link: "Arsenal for Democracy by Bill Humphrey"
And don't forget to check out The Digitized Ramblings of an 8-Bit Animal, the video blog of our announcer, Justin.
Podcast: Play in new window | Download
Subscribe: RSS