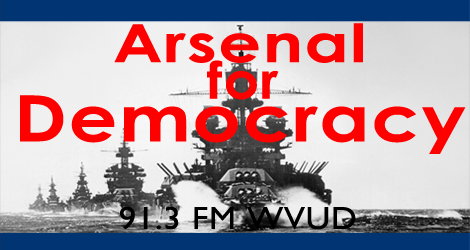 [repeats] Guest expert Sydnee McElroy MD of the "Sawbones" podcast explains the science of vaccines (March 2013). Guest historian Pilar Quezzaire on the crisis in northern Nigeria (May 2014). Guest expert Abby Stoddard from Humanitarian Outcomes on violence against aid workers (November 2013). New introductions by Bill.
Discussion Points:
– How were vaccines invented?
– What is the significance and origin of the north-south divide in Nigeria? How did colonialism change the country? Who are the Boko Haram?
– How do kidnappings affect international humanitarian aid organizations?
Full episode:
Oct 2014, Interview Repeats – Arsenal for Democracy 103
Related links
Segment 1
– Sawbones: "Dr. Mesmer and the Power of Animal Magnetism"
– ABC News: "NYC Measles Outbreak Spreads to Lower East Side"
– Think Progress: "Orange County, California Is Experiencing Its Worst Measles Outbreak in Decades"
– New York Magazine: "Immune to Logic: Some New York City Private Schools Have Dismal Vaccination Rates"
Segment 2
– More articles on Nigeria at Arsenal For Democracy
Segment 3
– Humanitarian Aid Workers: Aid Worker Security Report
– BBC: Sahara kidnappings: A massive money-making business
– NYT: Paying Ransoms, Europe Bankrolls Qaeda Terror
Subscribe
RSS Feed: Arsenal for Democracy Feedburner
iTunes Store Link: "Arsenal for Democracy by Bill Humphrey"
And don't forget to check out The Digitized Ramblings of an 8-Bit Animal, the video blog of our announcer, Justin.
Podcast: Play in new window | Download
Subscribe: RSS