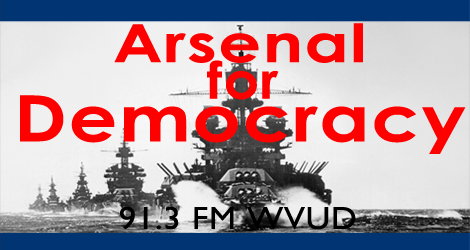 Topics: Who will shape the 2016 presidential election issues most? What are the consequences of the 2015 Israeli elections? People: Bill, Nate, Sasha. Produced: March 23rd, 2015.
Note for listeners: We're testing a half-hour version of the show over the next few weeks. Let us know whether you prefer this format or the longer format.
Episode 121 (28 min):
AFD 121
Related Links:
– AFD: O'Malley in Iowa echoes Bernie Sanders
– The Globalist: Victor's Bonus: What Israel Could Learn From Athens
Subscribe
RSS Feed: Arsenal for Democracy Feedburner
iTunes Store Link: "Arsenal for Democracy by Bill Humphrey"
And don't forget to check out The Digitized Ramblings of an 8-Bit Animal, the video blog of our announcer, Justin.
Podcast: Play in new window | Download
Subscribe: RSS