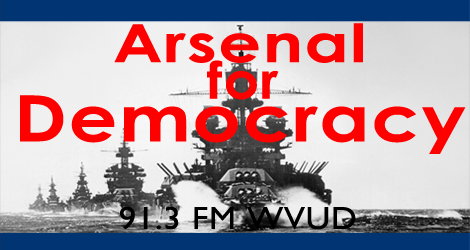 Topics: Proposing a Democratic Party agenda for 2016; the conservative reaction to the new AP US History test. People: Bill, Nate, Sasha. Produced: March 2nd, 2015.
Discussion Points:
– What should Democrats run on in 2016? We pitch some themes to mobilize voters who usually stay home.
– Why is there so much conservative controversy over the new AP US History test (or US history in general)?
Episode 118 (41 min)
AFD 118
Related links
Segment 2
– ThinkProgress: Oklahoma Committee Votes Overwhelmingly To Ban Advanced Placement U.S. History
– ThinkProgress: Oklahoma Bill Banning AP US History Would Make Students Study Ten Commandments, 3 Speeches By Reagan
– Education Week: Republican National Committee Condemns New AP History Framework – Curriculum Matters
– The Economist: The president's patriotism: It's complicated
Subscribe
RSS Feed: Arsenal for Democracy Feedburner
iTunes Store Link: "Arsenal for Democracy by Bill Humphrey"
And don't forget to check out The Digitized Ramblings of an 8-Bit Animal, the video blog of our announcer, Justin.
Podcast: Play in new window | Download
Subscribe: RSS