The tiny ex-Soviet country of Tajikistan, located in Central Asia, has almost as many residents as New York City, at 8.2 million. It doesn't have much to draw attention to its economy except for one thing: it is currently, by a wide margin for all countries where data is available, the national economy most dependent on remittance money transfers from its citizens abroad.
In 2013, 48.8% – or nearly half! – of Tajikistan's 2013 GDP came from remittances from Tajikistani workers in other countries, who sent home $4.2 billion to their families, according to the World Bank.
Most of these workers are in Russia, the source for three-quarters of all remittances flowing to Tajikistan, which is very typical of the other ex-Soviet states in the region. Russia is, in fact, one of the top five destinations in the world for migrant workers.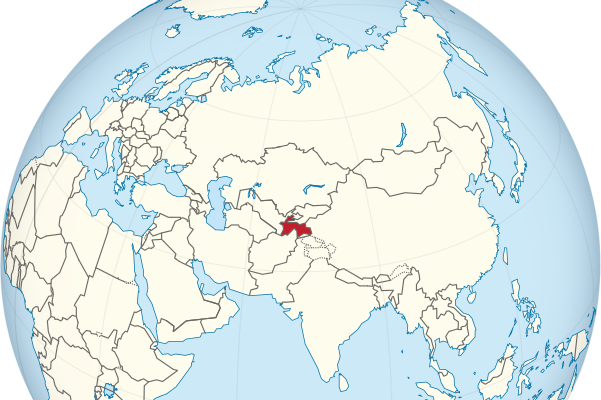 For Central Asia's economies, in some ways, the Soviet Union never really ended. Four of the top Tajikistani remittance sources are other former Soviet countries and neighboring Afghanistan – the Soviet invasion target that became the Union's military undoing – is a fifth.
Neighboring Kyrgyzstan holds the title of second-most dependent on remittances with 32% of its 2013 GDP coming from them and nearly 80% of that coming from Russia.
Tajikistan's domestic economy has remained severely hampered by geopolitical chaos since the formal dissolution of the USSR in 1991. A brutal 5-year civil war broke out almost immediately between the Communists, ethnic opposition and Islamists, as part of the continued fallout of the disastrous Afghan invasion.
I've mentioned this war in passing previously because it was particularly noteworthy among the post-Soviet wars of the Russian Near Abroad:
[In the months following the USSR's collapse, newly "Russian" troops] were often ordered by Moscow to remain in place as outside "peacekeepers" (between the fighting populations of countries that had last seen self-rule around the time of the Franco-Prussian War) even though the Soviet Union had opposed peacekeeping as "anti-Leninist" and had thus had provided its troops and officers with zero training on how to conduct peacekeeping operations. In the most extreme case, ex-Soviet Russian troops hunkered down in defensive positions on Tajikistani military bases as a brutal civil war between Communists, democrats, and Tajik/Afghan mujahideen raged all around the bases and any heavy military equipment outside was stolen for use in the conflict.

Then, as its own civil war wound down, Tajikistan participated in the Afghan Civil War (between the Northern Alliance and the Taliban), which ended only with the U.S. invasion in 2001.
The country finally grew rapidly beginning around 2000, on the strength of aluminum and cotton, but this growth was beginning from a very small base. Therefore, Russia has continued to be an attractive source of employment for many Tajikistanis.
Unfortunately, this means the recent instability in Russia's economy – from sanctions and falling oil prices – puts Tajikistan (and its neighbors) at risk. Migrants in Russia are losing their jobs and the value of their remittances is evaporating as Russia's currency loses value.
While Tajikistan might not seem ripe for collapse and a return to war (and I certainly hope that is not on the horizon), its proximity to northern Afghanistan (where things are heating up again recently) means it is always in danger of a new flare-up. And the violently genocidal spiral Kyrgyzstan entered very suddenly in 2010 (full archive coverage➚) proved that the right spark at the wrong time can plunge these smaller Central Asian ex-Soviet republics back into chaos in the blink of an eye.