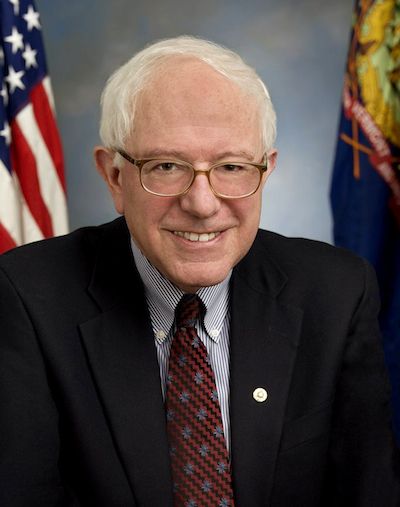 Senator Bernie Sanders (I-VT) announced his Democratic presidential campaign this week and raised an impressive $1.5 million in the first 24 hours from about 35,000 donors. Although Clinton obviously has a much larger warchest on tap, this figure has at least put him solidly on par with major Republican contenders in terms of grassroots fundraising:
But the Sanders haul outpaces the three major Republican candidates who already have announced. In the first 24 hours since launching their campaigns, Sen. Marco Rubio (Fla.) raised $1.25 million and Sens. Rand Paul (Ky.) and Ted Cruz (Texas) raised about $1 million each, according to their campaigns.

They, of course, can count on a lot of super PAC support, as well, in a way Sanders can't (and doesn't want to), but this stark comparison has suddenly vaulted Sanders into at least being taken semi-seriously by the U.S. media rather than being roundly mocked as a far-left socialist. (I've spotted a lot of recent headlines calling him a "liberal" and "independent" instead of a socialist.) And in truth, he's certainly not more extreme or fringe than the aforementioned three jokers in the Republican Party's nomination contest.
Indeed, he's probably more mainstream than they are. In the words of The Onion on Bernie Sanders:
Biggest Political Liability: Completely out of touch with the average American corporation
[…]
Dangerously Radical Fringe Views: Reform Wall Street, avoid costly and ineffective conflicts in Middle East, help working families prosper