The ill effects of big money's domination of our political system are indeed multitudinous and heavy. But I'm not as pessimistic as you might think about the possibilities of reversing that trend.
True, there are candidates who simply don't care about the corrupting and corrosive influence of the sea of campaign cash on American politics and governance. But many of the candidates who do care (or would at least prefer not to have to do so much fundraising) have also made themselves excessively dependent on "consultants" and "strategists." These operatives literally get compensated based on the number and cost of television ads that run — and quite often nothing else. In other words, the more ads that run and the more they cost, the more the consultants and strategists get paid (to tell the candidate to run more ads or lose the race).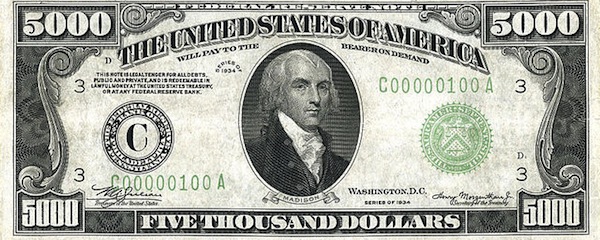 This is actually one reason why the Bernie Sanders presidential campaign could be genuinely fascinating. He's reportedly planning to rely far less heavily on TV advertising and use the money for things that are probably genuinely more productive for delivering votes. This also very likely means he can run a solid campaign with vastly less money. If he can win some states and put up a decent showing, it might encourage other Democratic candidates in future (at various levels of government) to ditch the failed media-consultant model. Already there have been some low-profile victories in recent non-presidential races for Dems who emphasized cheap ground game over costly TV ad wars.
There's a model from outside politics that demonstrates the potential of eschewing the costly TV-oriented campaign model in favor of something else. Successful internet apps and platforms generally seem to rise initially through favorable, viral word-of-mouth from early users. Not from expensive ad buys. People try the thing, they like it, and they tell everyone else to get on board. Yes there's also less likely to be barrages of attack ads from a rival company against the new product, but the main factor in boosting consumer adoption is the positive and enthusiastic word-of-mouth reviews. (Negative ads in politics, by the way, tend to depress turnout rather than persuading someone to switch from one candidate to another.)
Of course, the media networks that cash in big on these advertisement purchases won't be happy if such a transformation occurs. But legacy media has less total control than they once did. I believe it's easier than ever for a candidate to break through by other means and get their message out with the help of enthusiastic voters who like them.
So: which presidential candidate is going to be the first to try being a "disruptor" and ditch the media-consultant/ad-buy model? Which candidate will win on the strength of favorable word-of-mouth from voters meeting him/her in person, without omnipresent TV ad exposure?
The toxicity of expensive TV campaigns and the consultants who push them is a relatively small, fixable problem to tackle that also carries fairly large ramifications for our political system.