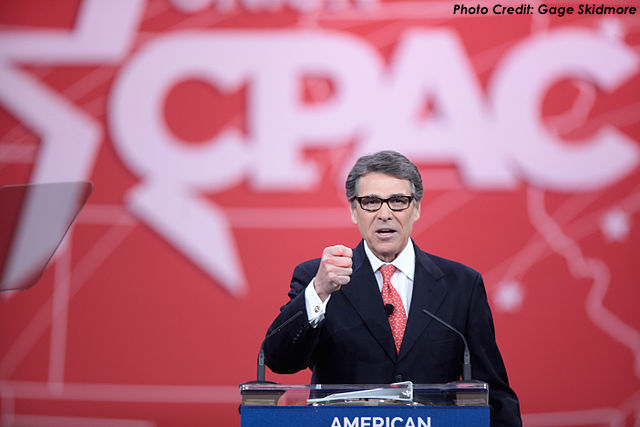 Former Texas Governor Rick Perry's 2016 presidential campaign, drifting around near the bottom of a field of 17 and struggling to escape the shadow of a badly bungled 2012 effort, is reportedly out of money and has puts its entire staff on unpaid "volunteer" status, nationwide.
Watch as a super PAC keeps this zombie walking…
The Perry campaign reported raising $1.14 million in the second quarter of this year and on July 15 reported having $883,913 on hand.

But a group of Opportunity and Freedom super PACs promoting Perry's candidacy was in far healthier state financially, having raised nearly $17 million by the end of June.

Austin Barbour, senior adviser to the super PAC, said the group would step up "to aggressively support the governor in a number of different ways."

Never before in modern American political history has it been easier for a completely dead and broke major party presidential campaign to keep going for no discernible reason and with virtually no chance.
Super PACs are like cult of personality worship machines for the excessively wealthy cult faithful.
I guess they're creating a lot more consulting and media buying jobs though, maybe? There's that trickle-down we've all been promised for so long… trickling all the way from the 0.1% to the 1% and back to the media companies owned by the 0.1%. That's what passes for social mobility these days: Money moving around the hands of those within sub-tiers the top tier.