Arsenal Bolt: Quick updates on the news stories we're following.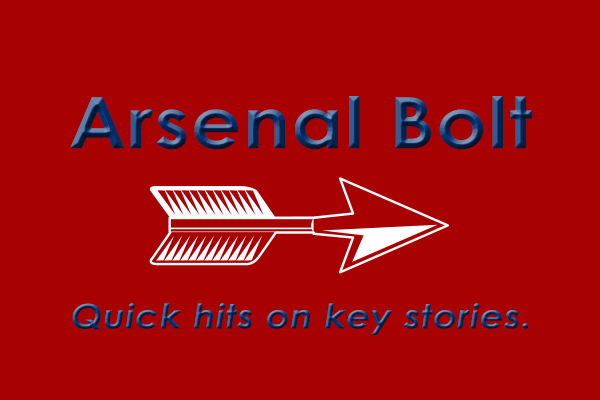 Soli Özel on European Union countries mishandling and misrepresenting their relations with Turkey:
A current question often raised in the European debate is this: What will happen if Turkey becomes more authoritarian? The background of the question is usually to push Turkey further onto the European sidelines. It also belittles the vitality of the political debate inside Turkey and the vitality and creativity of its civil society.

To make my point, let me ask what will happen to Hungary, an existing EU and NATO member, if it goes more authoritarian than it already has?
[…]
When France decided in 2005 — and much more aggressively after 2007, when Nicolas Sarkozy became President – to ditch Turkey and stop it on its route to EU membership, it came on the heels of the referendum on the European Constitution. Meanwhile, in Germany, Angela Merkel came to power and that country's position changed as well.

Mind you, those years were not a time when Turkish democracy was being questioned. Between 2002 and 2007/08, if anything, Turkish democracy was improving by leaps and bounds. The idea often presented in the European debate — that Turkey was ditched because it was not sufficiently democratic or democratizing — is not true.

In fact, as if to add insult to injury, when things started to go wrong in Turkey between 2009 and 2011, the EU Commission wrote the lamest – repeat: lamest! – annual reports on the country's progress.