Posted by Bill on behalf of the team.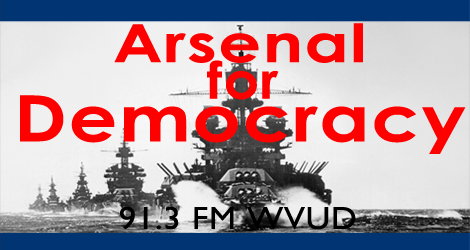 Topics: What Democratic cities can do and why Republican legislatures want to stop them; progressive state federalism. People: Bill, Rachel, and Jonathan. Produced: Jan 2nd, 2017.
Episode 164 (58 min):
AFD 164
Discussion Points:
– How Republican state legislatures are trying to ban economic and social reforms by Democratic cities
– How Democratic activists in cities and states might be able to keep making progress despite Trump and Congress
Related reading:
– International Committee of @bcnencomu "America needs a network of rebel cities to stand up to Trump"
– American Prospect: "Blue Cities, Red States: As cities have moved left and states have moved right, the conflicts between them have escalated."
– The Nation: "Why Are Rhode Island Democrats Blocking Minimum-Wage Increases?"
– The Globalist: "Spain Urgently Needs Consolidation"
Subscribe
RSS Feed: Arsenal for Democracy Feedburner
iTunes Store Link: "Arsenal for Democracy by Bill Humphrey"
Music by friend of the show @StuntBirdArmy.
Podcast: Play in new window | Download
Subscribe: RSS