Posted by Bill on behalf of the team.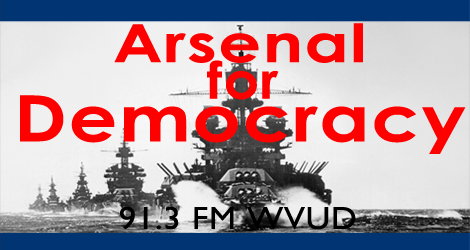 Topics: Flint funding and Republican strategies for attaching big policy changes to must-pass bills; moderate Republicans, state legislature defeats, gerrymandering, and more. People: Bill and Jonathan. Produced: Dec 7th, 2016.
Episode 160 (1 hour 5 min):
AFD 160
New Reading Materials (from Jonathan):
– The GOP May Not Eliminate the Filibuster, But It Can Still Pass Its Reactionary Agenda. Here's How.
– Republican Cruelty, Democratic Passivity, and What the Lack of Flint Funding Can Tell Us about the Trump Years
– Not Seeing the Cleared Forest for the Largest Felled Tree: Democrats & the States
Archive Materials:
– State Attorneys General are ruining the Earth. Literally.
– Beyond the Senate: The 2014 state losses
– AFD 62 – Role of Government
– posts about the 2014 CRomnibus & NDAA
Subscribe
RSS Feed: Arsenal for Democracy Feedburner
iTunes Store Link: "Arsenal for Democracy by Bill Humphrey"
Music by friend of the show @StuntBirdArmy.
Podcast: Play in new window | Download
Subscribe: RSS