Posted by Bill on behalf of the team.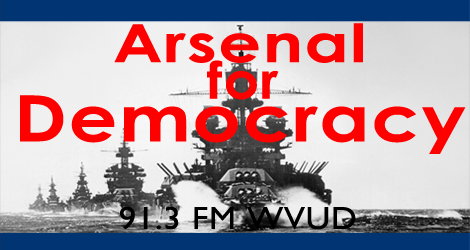 Topics: Congressional Republican proposals on replacing the ACA and what legislative actions they have taken so far. People: Bill, Jonathan, and Greg. Produced: Feb 8th, 2017.
Episode 168 (53 min):
AFD 168
Discussion Points:
– What is the "Cassidy plan" to replace the Affordable Care Act and should Democrats stand firm against it?
– What legislative priorities have Republicans worked on so far and what have they stalled on?
Reading materials:
– Tim Jost's HealthAffairs blog post "ACA Replacement Bill From Cassidy And Colleagues Offers State Options, Roth HSAs"
– Washington Post article on Rep. Chaffetz withdrawing his federal lands bill
Subscribe
RSS Feed: Arsenal for Democracy Feedburner
iTunes Store Link: "Arsenal for Democracy by Bill Humphrey"
Music by friend of the show @StuntBirdArmy.
Podcast: Play in new window | Download
Subscribe: RSS