Posted by Bill on behalf of the team.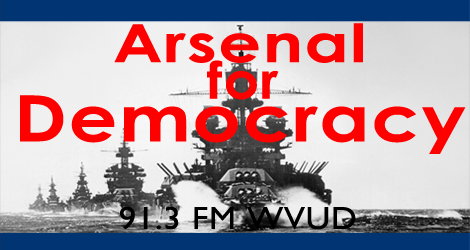 Topics: Hunger crises in Yemen, South Sudan, Somalia, and Nigeria; Trump's move to privatize air traffic control. People: Bill and Nate Produced: June 5th, 2017.
Episode 183 (50 min):
AFD 183
Subscribe
RSS Feed: Arsenal for Democracy Feedburner
iTunes Store Link: "Arsenal for Democracy by Bill Humphrey"
Music by friend of the show @StuntBirdArmy.
Selected reading materials on the humanitarian crises
– Washington Post: UN aid chief in Yemen warns of cholera rise without more aid
– Washington Post: UN: 3,000 to 5,000 suspected new Yemen cholera cases daily
– Washington Post: UN food agency warns South Sudan conflict is fueling famine
– Washington Post: The untold story of how Africa's poor are rescuing people from famine
– Washington Post: UN food agency warns South Sudan conflict is fueling famine
– Washington Post: Somalis are fleeing famine — only to find death in a place of refuge
Podcast: Play in new window | Download
Subscribe: RSS