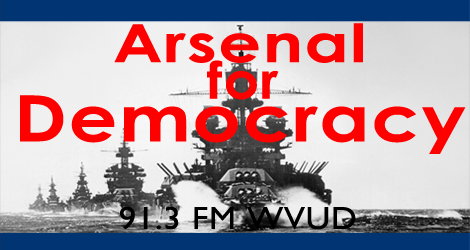 Topics: News media consolidation in the US (including University of Delaware research); legal protections for retail workers on part-time on-call/zero-hour contracts. People: Bill, Rachel, and Nate Produced: July 10th, 2017.
Episode 188 (47 min):
AFD 188
Some links on US media consolidation
– NY Magazine on the Sinclair deal
– Research by Danilo Yanich for UD/CWA on Local TV Service Agreements, Duopolies, Mega-Mergers: (download the full paper, which is very readable)
Some links on on-call scheduling reform
Oregon: Oregon Passes Pioneering Worker-Rights Bill
NY: A.G. Schneiderman and Eight Other State Attorneys General Probe Retailers Over Use of On-Call Shifts
– Forbes: Is On-Call Scheduling In Retail Coming To An End?
– CNBC On-call scheduling debate: Where retailers stand
– National Jobs With Justice: Why It's Time for Just Hours and Stable Schedules
– San Francisco JWJ: Full-Time Hours Offer, Predictable Scheduling, Minimum On-Call Pay
– Dissent magazine: "The New Working Class"

Subscribe
RSS Feed: Arsenal for Democracy Feedburner
iTunes Store Link: "Arsenal for Democracy by Bill Humphrey"
Music by friend of the show @StuntBirdArmy.
Podcast: Play in new window | Download
Subscribe: RSS