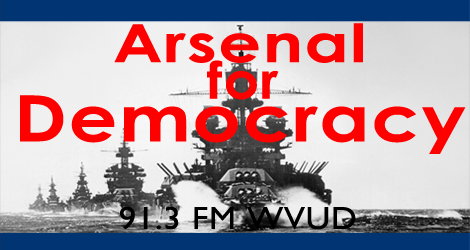 Topics: Abusive proliferation of non-compete clauses; a leftist future for intellectual property and pharmaceutical patents. People: Bill, Rachel, and Sarah. Produced: Aug 7th, 2017.
Episode 191 (55 min):
AFD 191
You can find a list of the articles we referenced here.
Subscribe
RSS Feed: Arsenal for Democracy Feedburner
iTunes Store Link: "Arsenal for Democracy by Bill Humphrey"
Music by friend of the show @StuntBirdArmy.
Podcast: Play in new window | Download
Subscribe: RSS