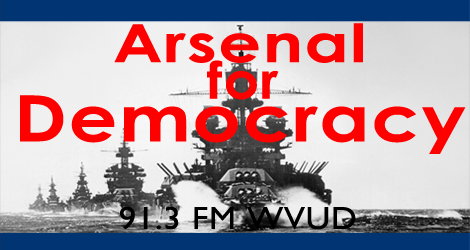 Paul has been on the road reporting on Confederate monuments, the West Virginia Senate race, anti-protest laws, and more. Other topic: Hurricane Harvey and government response so far. People: Bill, Nate and Paul. Produced: Sept 3rd, 2017.
Episode 195 (56 min):
AFD 195
Please note that the show now airs/releases on Tuesdays instead of Wednesdays.
Related links
– Vice: "Can You Win in Trump Country with a Bernie Sanders Platform?"
– The Outline: "Much Ado About Antifa"
– More of Paul's reporting on the episode's topics will be published soon at various outlets. Follow @pblest on Twitter to keep up with his latest.
– Two Washington Post pieces on the Hurricane Harvey flood insurance crisis — here & here
– AP News: Toxic waste sites flooded in Houston area
Subscribe
RSS Feed: Arsenal for Democracy Feedburner
iTunes Store Link: "Arsenal for Democracy by Bill Humphrey"
Music by friend of the show @StuntBirdArmy.
Podcast: Play in new window | Download
Subscribe: RSS