Posted by Bill on behalf of the team.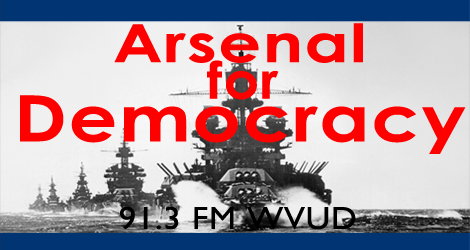 Topics: Key news stories from Syria, Iraq, Yemen, and Iran (and how it all relates to or affects U.S. policy in the region). People: Bill, Kelley, Nate. Produced: August 10th, 2015.
Discussion Points:
– Syria: The U.S. bombs fictional terror groups and Turkey bombs the Kurds.
– Iraq: On air conditioners and nation-building.
– Yemen: Saudi Arabia's war and a horrific humanitarian crisis.
– Iran: Will the Iran Deal survive Congress? Will it change US-Israeli relations?
Episode 138 (56 min):
AFD 138
Related Links
– AFD: Syria Archives
– AFD: Iraq's air conditioner uprising
– AFD: Yemen War Archives
– AFD: Iran Archives
Subscribe
RSS Feed: Arsenal for Democracy Feedburner
iTunes Store Link: "Arsenal for Democracy by Bill Humphrey"
And don't forget to check out The Digitized Ramblings of an 8-Bit Animal, the video blog of our announcer, Justin.
Podcast: Play in new window | Download
Subscribe: RSS