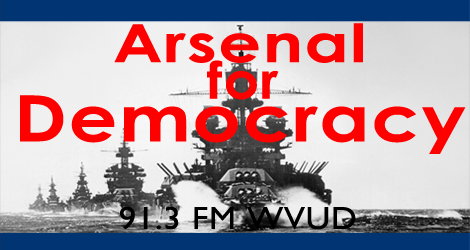 Description: Interventions, Interference, and Invasions: Nate and Bill lead a world tour of the post-WWII history of countries entering other countries' civil wars and uprisings, for good or ill, and what it means for the future. (We talk about Cuba, Angola, Afghanistan, Syria, Iran, Indonesia, Guatemala, Libya, Central African Republic, Mali, Somalia, and many others.) People: Bill, Nate. Originally produced: October 20th, 2014. Re-edited and abridged: April 19, 2017.
Discussion Points:
– Kissinger's plan to bomb Cuba and what the future of the embargo is
– CIA history: Why arming rebels has often failed and what it means for US plans in Syria now
– What does the future hold for international and unilateral military interventions in armed conflicts and crises? Is the UN still relevant?
Episode 104-Abridged (54 min)
AFD 104
Related links
Segment 1
– NYT: Kissinger Drew Up Plans to Attack Cuba, Records Show
– AFD: Jimmy Carter's Election Prevented a Disastrous War in Cuba
Segment 2
– NYT: CIA Study Says Arming Rebels Seldom Works
Segment 3
– AFD: Confusion in Libya as Egyptian jets bomb Benghazi
– AFD: US suddenly surprised to find Mideast states acting unilaterally
– AFD: Is the US-led Syria operation vs ISIS legal under international law?
– AFD: France announces indefinite Sahel deployment
– AFD: France: Back to Africa?
Subscribe
RSS Feed: Arsenal for Democracy Feedburner
iTunes Store Link: "Arsenal for Democracy by Bill Humphrey"
And don't forget to check out The Digitized Ramblings of an 8-Bit Animal, the video blog of our announcer, Justin.
Podcast: Play in new window | Download
Subscribe: RSS