15 national elections I'm watching on 2015 and the questions I'm asking about them, organized in chronological order.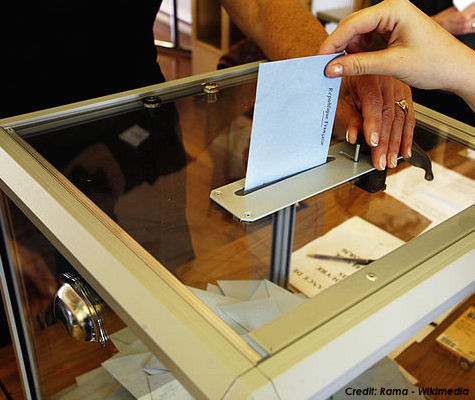 Greece: Can modern Greek democracy survive the combined effects of years of extraordinary fiscal mismanagement, a devastating recession, and a sudden day of reckoning (austerity) stage-managed from Berlin? That's the bigger question the world is asking when Greece heads to the polls this coming weekend, behind narrow questions of what might happen in the next six months. Newcomer "Syriza" – a party with moderate rhetoric, yet still an unknown quantity – has led the polling average since November 2013, more than a year before snap elections were called. Syriza could shake things up — for good or ill — in the country whose ancestors founded much of Western democracy. On the other hand, the ancient Greeks also formalized the concepts of "oligarchy," "aristocracy," and "tyranny," so that's not a huge comfort. Modern Greek democracy is just 40 years old, and Plato might forecast a turn to a less participatory form of The Kyklos (the cycle of governance between such forms) is about due. The rise of the neo-Nazi "Golden Dawn" as a potent force in Greek politics offers that grim path.
Nigeria: Should a young democracy re-elect a civilian president from the same party that has won every election since 1998? Should it do so despite his record of extreme incompetence in handling an insurgency that has now seized more territory than ISIS controls in Africa's most populous nation and largest economy? What if the alternative choice is a former military dictator and perennial also-ran? These are the basic questions facing Nigerians in February's election that will see once-accidental President Goodluck Jonathan of the People's Democratic Party face off against Gen. Muhammadu Buhari at the head of an increasingly powerful opposition coalition and amid plunging oil prices. The legislative chambers are also up for election. Even if Jonathan is re-elected, he may face a hostile majority.
Israel: Can the Israeli left make a serious comeback in the country's politics after Israel voters increasingly veered to the right and after significant party changes shattered the Labor Party for almost a decade? Would it make any difference to Israel's relations with its neighbors and the world at large? Would it change the economic fortunes of average Israelis?
United Kingdom: Is the Westminster System — as it has traditionally existed in its tripartite form since the arrival of universal male suffrage — finished in Westminster itself? UKIP, the Scottish National Party, and other parties outside the Big Three make another coalition government of some kind almost a certainty – likely with huge effects for the British populace and their place within the European Union.
Mexico: Will the insulated Federal District finally be shaken out of its slumber by a growing protest movement and other reactions to the total capture of Mexican state and local government by the cartels? The Congress is up for election, but without a sea change in the foreign-focused Peña Nieto administration, few expect serious policy shifts at home, whatever the outcome of the midterms. Still, nobody expects the Spanish Inquisition any more than they expect a spontaneous mass uprising that forces just such a sea change. Could be too early to tell.
Read more