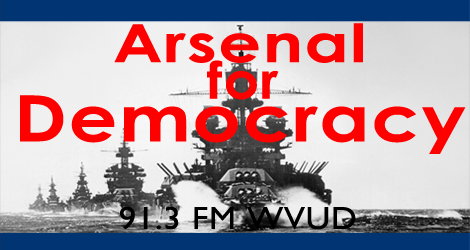 Topics: Saudi Arabia's war in Yemen, Nigeria's election outcome. People: Bill, Nate, Sasha. Produced: April 6th, 2015.
Episode 123 (42 min):
AFD 123
Discussion points:
– Why is Saudi Arabia leading a massive military intervention in Yemen?
– What is the significance of Nigeria's peaceful democratic transfer of power between parties?
Related Links:
– Al-Bab: Yemen-Saudi Arabia Relations
– AFD: Nigeria: The call that changed it all
Subscribe
RSS Feed: Arsenal for Democracy Feedburner
iTunes Store Link: "Arsenal for Democracy by Bill Humphrey"
And don't forget to check out The Digitized Ramblings of an 8-Bit Animal, the video blog of our announcer, Justin.
Podcast: Play in new window | Download
Subscribe: RSS