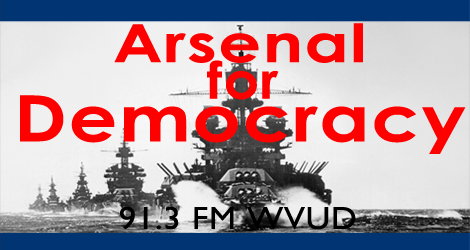 Extended Episode. Topics: Right-wing extremism in the US & Europe, FIFA is terrible. People: Bill, Nate, guest expert Etienne Borocco.
Discussion Points:
– Should right-wing violence in America be considered terrorism? Should terrorism be treated differently from other crimes?
– Just how awful is FIFA? Is the World Cup a net harm to host countries and cities?
– How should Europe respond to the rise of neo-Nazi parties such as Golden Dawn?
– Who are the Front National and why are they winning in France?
– Who are the UKIP and why are the winning in Britain?
Part 1 – Nevada Attack:
Part 1 – Nevada Attack – AFD 87
Part 2 – FIFA/World Cup:
Part 2 – FIFA World Cup – AFD 87
Part 3 – Golden Dawn:
Part 3 – Golden Dawn – AFD 87
Part 4 – Etienne Borocco on French and UK Populism:
Part 4 – European Elections – AFD 87
To get one file for the whole episode, we recommend using one of the subscribe links at the bottom of the post.
Related links
– AFD Guest: "EU Elections, the Rising Populists, and Why Europe is Worried" by Etienne Borocco
– AFD: "Cameron making louder "Brexit" noises after UKIP win"
– Guardian: "SS songs and antisemitism: the week Golden Dawn turned openly Nazi"
– AFD: "Vegas attack was domestic terrorism, tied to Bundy standoff"
– AFD: "Alt-history novelists have got nothing on Cliven Bundy"
– AFD: "No shock there: Bundy a raging racist"
– AFD Radio: "April 21, 2014 – Arsenal For Democracy 81"
– Last Week Tonight: John Oliver explains the mess that is FIFA
– AFD: "2022: Slavery World Cup"
Subscribe
RSS Feed: Arsenal for Democracy Feedburner
iTunes Store Link: "Arsenal for Democracy by Bill Humphrey"
And don't forget to check out The Digitized Ramblings of an 8-Bit Animal, the video blog of our announcer, Justin.
Podcast: Play in new window | Download
Subscribe: RSS