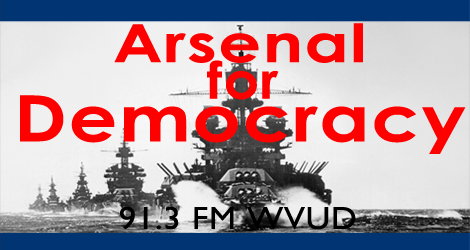 Description | Topics: Bundy Ranch standoff, Allen West, HBO's Veep. People: Bill, Nate, Greg, and guest Daniel Fidler.
Talking Points:
– Why Cliven Bundy owes the Federal government a million dollars in back taxes (and why he believes the United States doesn't have any authority over him)
– What Allen West's latest anti-Muslim rant tells us about American views on governance and the Framers' intent
– Political Pop Culture: Why you should be watching HBO's "Veep," now in its 3rd season.
Part 1 – Bundy Ranch Standoff:
Part 1 – Move Your Cows, Bundy – AFD 81
Part 2 – Allen West:
Part 2 – Allen West – AFD 81
Part 3 – Daniel Fidler on HBO's "Veep," season 3 [Spoiler Alert]:
Part 3 – Veep Review – AFD 81
To get one file for the whole episode, we recommend using one of the subscribe links at the bottom of the post.
Related links

Segment 1:
– LA Times: Battle lines hardening in Nevada cattle rancher standoff with feds
– The Atlantic: The Irony of Cliven Bundy's Unconstitutional Stand
– CNN: Opinion: In U.S., right-wing extremists more deadly than jihadists
Segment 2:
– Informed Comment: Allen West: 'Radical' Muslims waging 'jihad' in U.S. — by voting and obeying election laws
– AFD: How Dare You Vote for Your Interests!
– AFD: Is Thailand Facing Tea Party Style Obstruction?
– AFD Radio: AFD 67A – Thailand Tea Party
Segment 3:
– Culture Reviewer: Daniel Fidler
– HBO Veep official website
Subscribe
RSS Feed: Arsenal for Democracy Feedburner
iTunes Store Link: "Arsenal for Democracy by Bill Humphrey"
And don't forget to check out The Digitized Ramblings of an 8-Bit Animal, the video blog of our announcer, Justin.
Podcast: Play in new window | Download
Subscribe: RSS