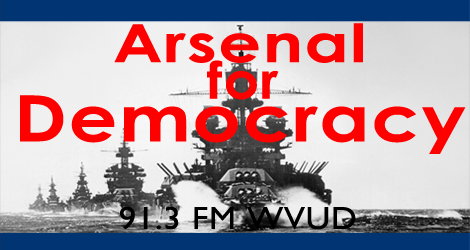 Topics: US elections, Tunisia elections, Burkina Faso coup. People: Nate, Bill. People: Bill, Nate. Produced: November 10th, 2014.
Discussion Points:
– US midterms: What happened? What's next?
– What will the impact of the successful Tunisian elections be on the country itself and the region?
– Will Burkina Faso's uprising lead to similar uprisings across sub-Saharan Africa?
Episode 106 (59 min)
AFD 106
Related links
Segment 1
Segment 2
– The Economist: Tunisia's presidential election: In the shade of Bourguiba
– The Guardian: Tunisia election results: Nida Tunis wins most seats, sidelining Islamists
– The Guardian: Tunisia is showing the Arab world how to nurture democracy | Soumaya Ghannoushi
Segment 3
Subscribe
RSS Feed: Arsenal for Democracy Feedburner
iTunes Store Link: "Arsenal for Democracy by Bill Humphrey"
And don't forget to check out The Digitized Ramblings of an 8-Bit Animal, the video blog of our announcer, Justin.
Podcast: Play in new window | Download
Subscribe: RSS