Posted by Bill on behalf of the team.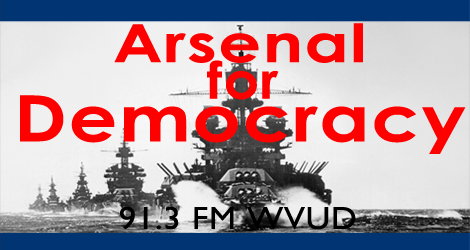 Topics: The Future of Wages; Burkina Faso shakes off a coup; emerging movements in the Republican and Democratic presidential races. People: Bill, Kelley, Nate. Produced: September 13th and October 4th, 2015.
Episode 145 (56 min):
AFD 145
Discussion Points:
– What is the future of living wage laws?
– What can Burkina Faso's resistance to a coup tell us about transitions to democracy in poor countries today?
– Can anyone save the Republican field from itself? Can Sanders prevail over Clinton after all?
Related Links
– The Globalist (by Bill): Op-Ed: "The Future of Living Wages"
– AFD: "Short-lived Burkina Faso Coup had very little support"
– AFD: "Procedurally, GOP nomination is within Trump's reach"
Subscribe
RSS Feed: Arsenal for Democracy Feedburner
iTunes Store Link: "Arsenal for Democracy by Bill Humphrey"
And don't forget to check out The Digitized Ramblings of an 8-Bit Animal, the video game blog of our announcer, Justin.
Podcast: Play in new window | Download
Subscribe: RSS