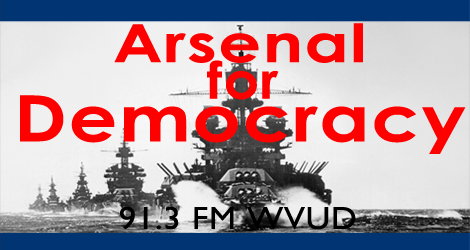 Topics: Republican State Attorneys General, the NYPD mutiny, US-Russian relations. People: Bill, Nate, Sasha. Produced: January 19th, 2015.
Discussion Points:
– How are Republican Attorneys General helping corporations fight common sense regulation?
– Is the NYPD beyond the control of the people of New York City and Mayor De Blasio?
– The end of nuclear partnership: When should the US view Russian actions as threatening versus posturing?
Episode 114 (52 min)
AFD 114
Related links
Segment 1
– AFD, by Sasha: State Attorneys General are ruining the Earth. Literally.
– NYT: Energy Firms in Secretive Alliance With Attorneys General
Segment 2
– AFD: NYC: Overwhelming opposition to the NYPD mutiny
– The Globalist, by Bill: New York: De Blasio Vs. a Renegade Police Department
– AFD: The NYPD: America's Secret Police
– AFD, by De Ana: #BlackLivesMatter means just that, not that police lives don't
– Reuters: Off duty, black cops in New York feel threat from fellow police
Segment 3
– Boston Globe: Russia ends US nuclear security alliance
– The Globalist: Kaliningrad: Achilles' Heel for the West
Subscribe
RSS Feed: Arsenal for Democracy Feedburner
iTunes Store Link: "Arsenal for Democracy by Bill Humphrey"
And don't forget to check out The Digitized Ramblings of an 8-Bit Animal, the video blog of our announcer, Justin.
Podcast: Play in new window | Download
Subscribe: RSS