Posted by Bill on behalf of the team.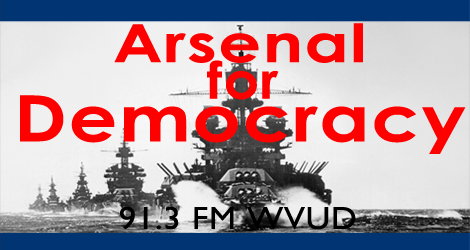 Big Ideas for Reforming American Governance (and Economics): The Baja wage subsidy experiment, Expanding the House of Representatives. People: Bill, Nate. Produced: May 19th, 2015.
Correction: The number of residents in the UK was significantly misstated during this episode. The correct number is 64.5 million. We apologize for misspeaking.
Discussion Points:
– Should governments subsidize the difference between the minimum wage and a livable wage?
– Should the U.S. House be expanded to make districts smaller? What would happen if the there were 3,000 U.S. Representatives representing 106,000 people each?
Episode 128 (48 min):
AFD 128
(If you are unable to stream it in your browser on this page, try one of the subscription links below.)
Related Links/Stats
– AFD: "Mexican state of Baja California to test government wage support"
– Democracy Journal: House of Representatives ratios, 2008
– London School of Economics: UK House of Commons ratios, 2011
Subscribe
RSS Feed: Arsenal for Democracy Feedburner
iTunes Store Link: "Arsenal for Democracy by Bill Humphrey"
And don't forget to check out The Digitized Ramblings of an 8-Bit Animal, the video blog of our announcer, Justin.
Podcast: Play in new window | Download
Subscribe: RSS