Topics: Minimum Wage, Ukraine, Cosmo. People: Bill, Greg, and commentator Sarah.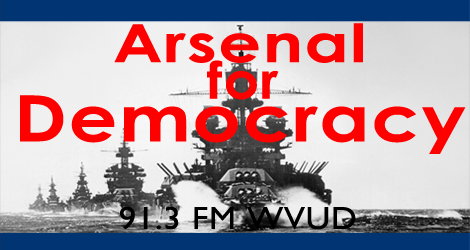 Talking Points:
– How high should the U.S. minimum wage be? Should cities raise their own?
– What is going on in Ukraine? Does Putin have any allies on this?
– Cosmo: 9 sexy but confusing ways to listen to community radio this spring. Why is the magazine finally devoting attention to reproductive freedom?
Part 1 – Minimum Wage:
Part 1 – Minimum Wage – AFD 83
Part 2 – Ukraine:
Part 2 – Ukraine – AFD 83
Part 3 – Cosmo with Sarah:
Part 3 – Cosmo – AFD 83
To get one file for the whole episode, we recommend using one of the subscribe links at the bottom of the post.
Related links

Segment 1:
– Maryland latest to hike minimum wage to $10.10 per hour | Reuters
– Okla. Governor Bans Minimum Wage Increases | ThinkProgress
– Seattle Announces $15 Minimum Wage, Highest In The U.S.
– D.C. Council backs $11.50 minimum wage – The Washington Post
– Federal Poverty Levels, 2014
– "Wal-Mart's low wages and their effect on taxpayers and economic growth" by the Democratic staff of the U.S. House Committee on Education and the Workforce
– "Attacking the New Normal of Secular Stagnation" by George R. Tyler
Segment 2:
– Is Odessa the next target of Russia's information war? | AFD
– Belarus fears Ukraine crisis threatens regional security | euronews
Segment 3:
– Why Cosmo is Getting Serious About Its Reproductive Rights Coverage – Think Progress
– Stupak–Pitts Amendment – Wikipedia
Subscribe
RSS Feed: Arsenal for Democracy Feedburner
iTunes Store Link: "Arsenal for Democracy by Bill Humphrey"
And don't forget to check out The Digitized Ramblings of an 8-Bit Animal, the video blog of our announcer, Justin.
Podcast: Play in new window | Download
Subscribe: RSS