Posted by Bill on behalf of the team.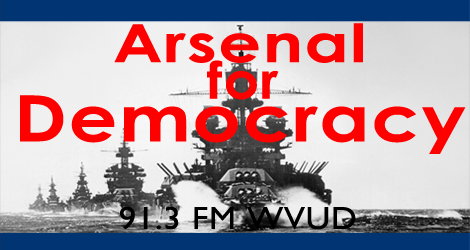 Topics: Voter registration reform and mandatory voting; China and India in a Multipolar World; 21st century Colbertism and political cliches. People: Bill and Nate. Produced: June 15th, 2015.
Discussion Points:
– Voting Reform: Should voter registration be automatic? Should voting be mandatory?
– Multipolarism: What does the military rise of China, India, and other "poles" mean for the United States?
– Cultural Austerity: Why is it now commonplace to assert there's less money to go around, when it's really just more concentrated than before?
Episode 131 (54 min):
AFD 131
Related Links
– ThinkProgress: Congressman Asks, Why Aren't People Automatically Registered To Vote?
– Bill's new op-ed: India's Zero Dark Thirty Moment
– Wikipedia: Colbertism
Subscribe
RSS Feed: Arsenal for Democracy Feedburner
iTunes Store Link: "Arsenal for Democracy by Bill Humphrey"
And don't forget to check out The Digitized Ramblings of an 8-Bit Animal, the video blog of our announcer, Justin.
Podcast: Play in new window | Download
Subscribe: RSS