Arsenal Bolt: Quick updates on the news stories we're following.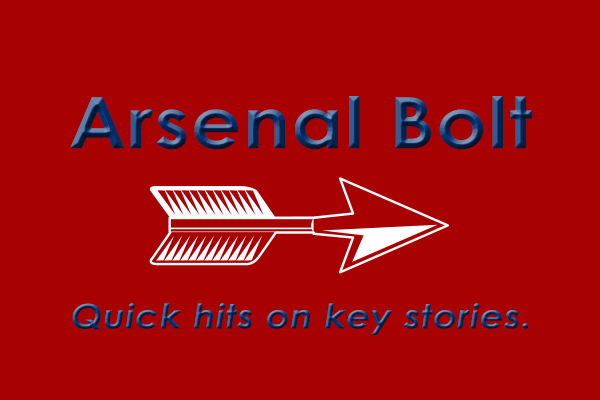 Journalist Gareth Porter for Truthout: "The US Could End Saudi War Crimes in Yemen – It Just Doesn't Want To"
The Amnesty report notes that the United States is also providing logistical and intelligence support to the Saudi-led coalition. This logistical assistance is particularly important because the Saudis and their Gulf allies need the assistance of US mechanics to keep their aircraft running. That fact gives the Obama administration a major source of leverage on Saudi policy.

Furthermore, last summer the Saudis began to run low on the laser-guided bombs sold to them by the United States and requested to be resupplied. As a result, the Saudi decision to continue the war is dependent on a policy decision by Washington.
---
Previously from AFD on this topic:
– Op-Ed | "Saudi Arabia and the US: More military misfires"
– "Egypt, Qatar, others add ground troops to Yemen mess"
– "Yemen: Saudis 'liberate' Aden; Qaeda waltzes in immediately"