Arsenal Bolt: Quick updates on the news stories we're following.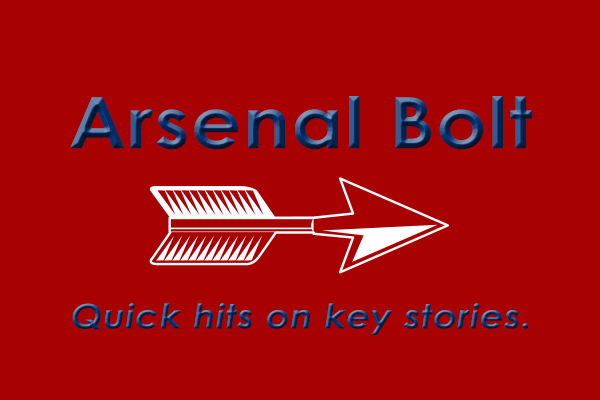 The Economist – "A downward spiral":
More troops have poured in since the [Sept. 4 2015] attack [on coalition troops]. Saudi Arabia dispatched more elite forces to join the 3,000-strong coalition force already on the ground, while Qatar, hitherto only participating in air operations, has sent 1,000 soldiers. Egypt, which has long warned of the folly of putting boots on the ground given its disastrous intervention in the 1960s, this week sent in 800 men. Sudanese troops are reportedly waiting to be shipped out of Khartoum. Bahrain's King Hamad bin Isa al-Khalifa said his two sons will join the battle.
[…]
Quashing the Shia Houthis is nigh on impossible. Gulf officials and media talk bombastically of preparations to take back Sana'a from them and reinstall Abd Rabbo Mansour Hadi as president (the Houthis drove him out of the country in March). But Yemen has long been treacherous territory for foreign invaders, and Gulf armies are relatively inexperienced.

Since committing ground troops in August, the coalition has taken control of Aden, the southern port city, and is advancing on Taiz. But it is struggling in Maarib, the gateway to Sana'a, where the extra troops, backed by armoured vehicles and missile launchers, are said to be massing. The fighting will only get harder since the Houthis' remaining strongholds are in mountainous redoubts.

[…] a rising generation of young, ambitious Gulf royals appears unwilling to pare back their newfound military adventurism.

Related Reading: "Saudi Arabia and the US: More military misfires" — my August 13, 2015 op-ed with Stephan Richter for Al Jazeera English.