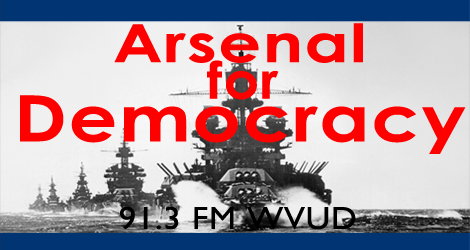 Description | Topics: Israel/Palestine peace talks collapse, Egypt's military government, the Newton MA history curriculum debate and American Islamophobia, and then a discussion of Captain America: The Winter Soldier. People: Bill, Nate, Greg, and guest Daniel Fidler.
Talking Points:
– Is Israel actually serious about achieving peace? Was Kerry wrong to use the term "apartheid"?
– Is Egypt's military really better than the Muslim Brotherhood? What does a history curriculum debate in Newton, Massachusetts tell us about America's wider problem of anti-Muslim attitudes?
– Then: Daniel Fidler talks about how the second Captain America movie comments on current events.
Part 1 – Israel/Palestine Talks:
Part 1 – Israel/Palestine Talks – AFD 82
Part 2 – Egypt, Islam, Curriculum:
Part 2 – Egypt, Islam, Curriculum – AFD 82
Part 3 – Daniel Fidler on Captain America 2 [HUGE Spoiler Alert]:
Part 3 – Daniel Fidler on Captain America 2 – AFD 82
To get one file for the whole episode, we recommend using one of the subscribe links at the bottom of the post. Additionally, there is a bonus segment this week, on Donald Sterling, in a separate post.
Related links

Segment 1:
– NYT: Palestinian Factions Announce Deal on Unity Government
– BuzzFeed: Is The U.S. The Only Party That Still Believes The Israeli-Palestinian Peace Talks Will Succeed
– Daily Beast: Kerry Warns Israel Could Become 'An Apartheid State'
Segment 2:
– NYT: Hundreds of Egyptians Sentenced to Death in Killing of a Police Officer
– WSJ: Egypt Court Sentences More Than 680 to Death
– Arsenal For Democracy's "Egypt" tag (general coverage of the repressive military rule)
– Newton TAB (Mass.) LTE: 478 students: Newton's history curriculum is OK
Segment 3:
– Follow @daniel_fidler on Twitter.
– Cap 2 Trailer
Subscribe
RSS Feed: Arsenal for Democracy Feedburner
iTunes Store Link: "Arsenal for Democracy by Bill Humphrey"
And don't forget to check out The Digitized Ramblings of an 8-Bit Animal, the video blog of our announcer, Justin.
Podcast: Play in new window | Download
Subscribe: RSS