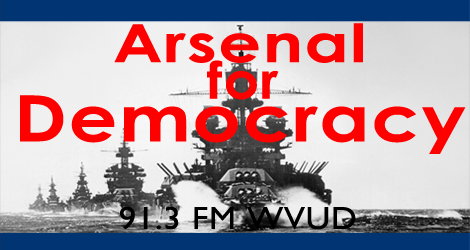 Topics: NSA foreign political surveillance, students challenge voter IDs under 26th Amendment, Hobby Lobby ruling. People: Bill, Persephone, Sasha. Produced: July 6, 2014.
Discussion Points:
– Is it wrong for the NSA to spy on non-allied governments and foreign politicians?
– Are state voter ID laws unconstitutional under the 26th Amendment (the right to vote at age 18)?
– What are the implications of the Hobby Lobby ruling?
Part 1 – NSA:
Part 1 – NSA – AFD 91
Part 2 – 26th Amendment:
Part 2 – 26th Amendment – AFD 91
Part 3 – Hobby Lobby:
Part 3 – Hobby Lobby – AFD 91
To get one file for the whole episode, we recommend using one of the subscribe links at the bottom of the post.
Related links
Segment 1
– NDTV: US Hopes National Security Agency Surveillance on BJP Not to Impact Bilateral Ties
– AFD: Australia was spying on Indonesia
Segment 2
– NYT: College Students Claim Voter ID Laws Discriminate Based on Age
Segment 3
– Politico: Supreme Court rulings 2014: SCOTUS sides with Hobby Lobby on birth control
– Mother Jones: Are You There God? It's Me, Hobby Lobby
– FAIR: The Deeply Held Religious Principle Hobby Lobby Suddenly Remembered It Had
– NBC: Female justices issue searing dissent over new contraceptive case
Subscribe
RSS Feed: Arsenal for Democracy Feedburner
iTunes Store Link: "Arsenal for Democracy by Bill Humphrey"
And don't forget to check out The Digitized Ramblings of an 8-Bit Animal, the video blog of our announcer, Justin.
Podcast: Play in new window | Download
Subscribe: RSS