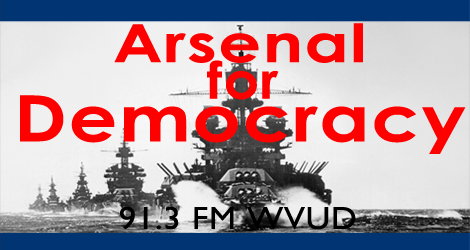 Topics: Big Idea – How to regulate the Ubers and Airbnbs of the world; US, ISIS, and Syria; Interview with freelance writer and Ferguson protest eyewitness Jamie Nesbitt Golden. People: Bill, Persephone. Produced: August 24, 2014.
Discussion Points:
– Big Idea: Are "sharing economy" services like Uber and Airbnb helping people avoid important safety regulations and local taxes?
– What would be the consequences if the U.S. intervenes militarily against ISIS inside Syria?
– How much focus should be on Ferguson versus the wider problem nationwide?
Part 1 – Sharing Economy:
Part 1 – Sharing Economy – AFD 97
Part 2 – US, ISIS, Syria:
Part 2 – US, ISIS, Syria – AFD 97
Part 3 – Jamie Nesbitt Golden:
Part 3 – Jamie Nesbitt Golden on Ferguson – AFD 97
To get one file for the whole episode, we recommend using one of the subscribe links at the bottom of the post.
Related links
Segment 1
– Entrepreneurship.org: Millennials Waiting to Launch Startups
– Time: The other complication for Airbnb and the sharing economy: Taxes
– SFBG: Airbnb's [San Francisco] tax and tenant law violations headed to hearings
– Time: NYC Judge Rules Airbnb Rental is an Illegal Hotel
– FT: Airbnb loses legal battle in New York
– Vice: Airbnb will probably get you evicted and priced out of the city
– Gawker: Uber driver: Here's how we get around background checks
– The Daily Beast: Uber's Biggest Problem Isn't Surge Pricing. What If It's Sexual Harassment by Drivers?
Segment 2
– AFD: Syria: Fight the inertia of "no good options" policymaking
– AFD: Syrian regime finally turns on ISIS (after helping it rise)
– AFD: Is the US trying to build a new case for war in Syria?
– AFD: ISIS grip solidifies in eastern Syria; regime gains in west
– AFD: Troubling double standard on besieged Iraqi town of Amirli
Segment 3
– Jamie Nesbitt Golden on Twitter
– HoodFeminism.com
– Nerdgasm Noire Network
– AFD: St. Louis County: When Cops Become Revenue Collectors
– Last week on AFD: AFD Radio Exclusive: Firsthand reports from Ferguson
Subscribe
RSS Feed: Arsenal for Democracy Feedburner
iTunes Store Link: "Arsenal for Democracy by Bill Humphrey"
And don't forget to check out The Digitized Ramblings of an 8-Bit Animal, the video blog of our announcer, Justin.
Podcast: Play in new window | Download
Subscribe: RSS