The Iraq War sent a lot more Americans to the VA for serious long-term care issues. Where did current U.S. Senators stand on George W. Bush's Iraq War in 2002? Have they publicly criticized the Democratic successor to George W. Bush for the Veterans Affairs scandal? Find out from these graphics on both the Republican and Democratic U.S. Senators in 2014: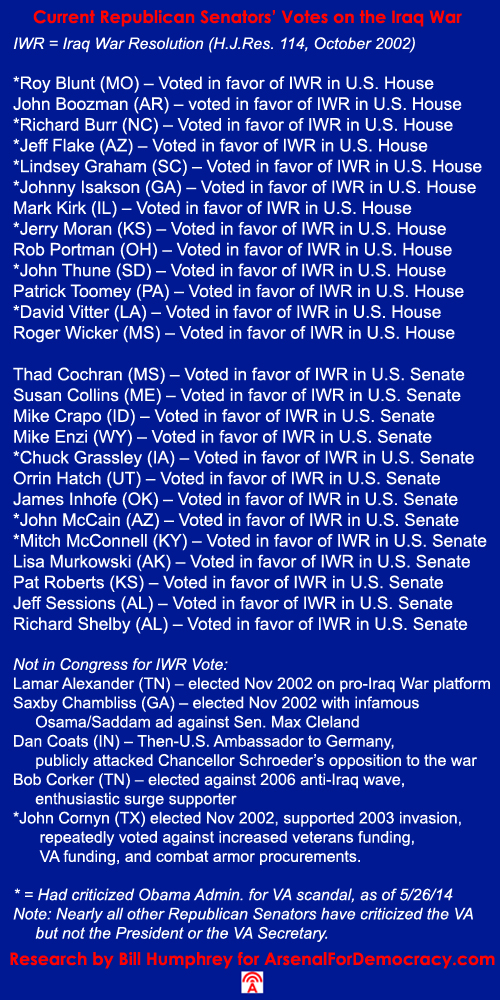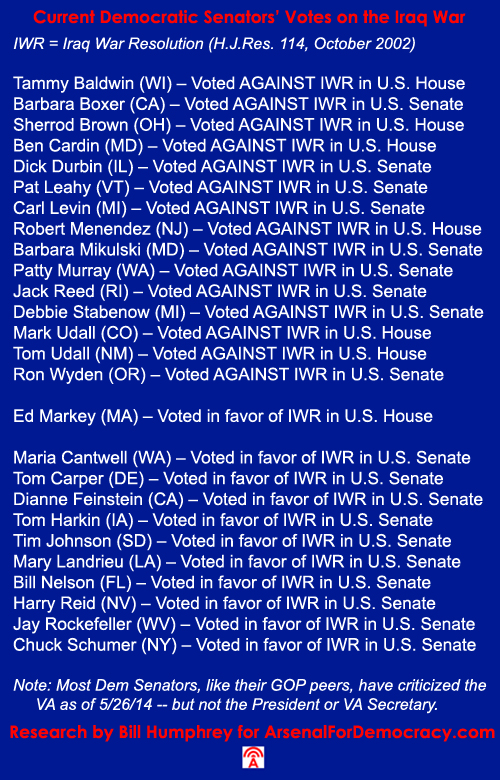 Note: Senators who were elected to Congress significantly later than the 2002 Iraq War Resolution or the 2007 surge and were not involved in the Bush Administration's war effort have been omitted from this list.
As an additional reminder, although President Obama famously opposed the Iraq War in 2002, the past and present Obama Administration prominently includes four ex-Senators who voted in favor of the Iraq War Resolution: Joe Biden, Hillary Clinton, John Kerry, and Chuck Hagel.
---
Corrections/Clarifications: 1) The Republican chart was corrected to reflect Cornyn's election was November 2002, not October 2002 as initially stated. 2) The short-form social media version of the charts did not indicate clearly that Sen. Blunt was a U.S. Congressman in 2002.