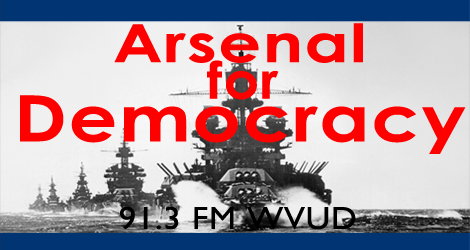 Topics: UAE and Russia milestones for women in air and space, illegal contraception co-pays in the US, death penalty in Kenya case, Big Ideas in voting and internet technology, Thai government's food robot. People: Bill, Persephone, Nate. Produced: September 29th, 2014.
Discussion Points:
– The 1st UAE female combat pilot, the 4th female cosmonaut, CVS charging illegal co-pays on contraception, and more
– Big Idea: Could the U.S. use the goal of secure internet voting as a moonshot project to strengthen internet security in general? What interim measures should be taken to make voting easier?
– Why Thailand's government is trying to build a robot to measure Thai food authenticity
Part 1 – UAE, Russia, US, Kenya:
Part 1 – UAE, Russia, US, Kenya – AFD 101
Part 2 – Big Ideas in Voting Tech:
Part 2 – Big Ideas in Voting Tech – AFD 101
Part 3 – Thai Food:
Part 3 – Thai Food – AFD 101
To get one file for the whole episode, we recommend using one of the subscribe links at the bottom of the post.
Related links
Segment 1
– AFD: Russia & UAE: A big week for women in air and space
– Gawker: Fox News Host Calls Female Fighter Pilot "Boobs On the Ground"
– House.gov: Congresswoman Speier Discovers CVS Illegally Charged 11,000 Women for Contraceptives
– AFD: Kenya sentence an urgent reminder of the need for legal abortion
Segment 2
– Wikipedia: Electronic voting in Estonia
– ThinkProgress: Georgia State Senator Complains That Voting Is Too Convenient For Black People
Segment 3
– New York Times: You Call This Thai Food? The Robotic Taster Will Be the Judge
– The Globalist: Exporting Japanese Food Culture
Subscribe
RSS Feed: Arsenal for Democracy Feedburner
iTunes Store Link: "Arsenal for Democracy by Bill Humphrey"
And don't forget to check out The Digitized Ramblings of an 8-Bit Animal, the video blog of our announcer, Justin.
Podcast: Play in new window | Download
Subscribe: RSS